Warner Bros. Discovery stepped into the new world of streaming services Max as a step into the digitalization revolution. This is an updated version of HBO Max with new features and policies.
If we talk about Warner Bros, it is prominent for its enormous collection of well-liked and praised movies, TV series, and intellectual digital assets.
"Nonetheless, a significant media and entertainment corporation is now a streaming platform of digital media."
This is a remarkable rise for people who are admirers of streaming services and warner bros!
The entertainment industry and digital content consumers are about to see an electrifying introduction.
Max is a powerful streaming service that has just been made available.
It is dignified to completely change how we enjoy our favorite episodes and movies. Now, entertainment freaks have a place to explore the world on the edge of their seats with worldwide technology.
What are the updates and new features from Warner Bros. Discovery?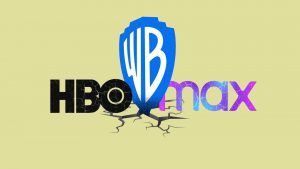 The introduction of the Ultimate Ad-Free level is one of the most noticeable changes in the updated one. Subscribers can access a variety of wonderful advantages while enjoying an ad-free experience for $19.99 per month or $199.99 per year. These include the freedom to download up to 100 episodes or movies for offline watching, the option to stream material on up to four devices simultaneously, and an astounding increase in 4K UHD content nearly eight times more than what was previously offered by HBO Max.
Furthermore, Warner Bros. Discovery has combined world-renowned technology workflows to speed up the release of 4K programming because it understands the benefits of higher visual quality.
With Max, users will have immediate access to more than 1,000 movies and TV shows in incredible 4K resolution. There would be the addition of more material each month for the growth of its 4K collection.
Here is an important point about the adoption of cutting-edge technology workflows and it is to remain a leader in the On-demand streaming business with high-quality images and improved viewing experiences.
What should viewers expect from the new addition of worldwide technology?
A lot though! Viewers can expect a spectacular selection of movies and TV shows in 4K quality and the highest level of visual magnificence.
The updated services would certainly change the entertainment world. Max is a resource of blockbusters, captivating series, and mind-blowing documentaries, as well as a large selection of interesting content.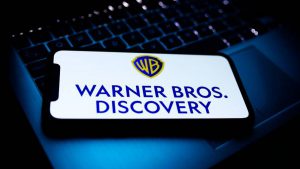 Also, Existing HBO Max members don't need to worry because they still have access to the features of their current plans for at least six months after Max launches.
Warner Bros. Discovery streaming service is a major entertainment force as the policies are suitable and new features are also interesting.
Now here a question might arise why Max is introduced?
What is the point?
Well, the digitalization revolution of Max is organized to provide a remarkable diversity of content that will appeal to a wide range of interests and to a wide range of audiences. Updates are necessary in the modern age where people consume genuine content with good quality. It is no more a game of just content.
Viewers will see On-demand streaming of entertainment alternatives, from compelling written television to unscripted reality TV shows, from family-friendly material to the famed HBO series.
Furthermore, Max will offer a sizable library of Max Originals, which are only available on the platform, besides a wide range of films from Warner Bros. Fans will also get spices of DC Comics from the DC Universe.
Warner Bros. Discovery has already the biggest honors and names; it enjoys its remarkable position and reputation. So, its streaming service is certainly not just another name in the crowd; it is a true and amazing portfolio of original material that will take viewers to the digitalization revolution of entertainment.
Also, it would increase user engagement with a variety of content and excellent options that appeal to every viewer.
The introduction of Max by Warner Bros. Discovery is a remarkable addition to the world of entertainment and time would tell where it goes.
The world of entertainment is ever-evolving, particularly streaming entertainment.  Nonetheless, Max has set good features and upgrades, with the incredible introduction of the Ad-Free tier, many simultaneous streams, offline downloads, and plenty of 4K UHD content.
Users would certainly enjoy the On-demand streaming experience from Warner Bros. Discovery