Here is the ultimate guide for people who don't get a good response for Upwork jobs. This comprehensive guide will teach you what it takes to get great responses on Upwork and why you choose Upwork.
Upwork is one of the highly-recognized freelancing platforms with well-paying Upwork jobs that let people avail remote job opportunities.
Though it is a platform with life-changing aspects, it sometimes is challenging to get responses from clients or to reach a milestone.
Even if you hard work a lot and are constantly working, still there could be some moments of despair.
Here is the point to review your strategies and work a bit more with some plan and focus.
It is a fact that modern time is rooted in online opportunities and over the years, the world has seen the rise and development of freelancing. The beginning of the internet and different digital technologies has necessarily improved the freelance industry and remote workers. 
Upwork is a great opportunity for freelancers and it serves as an entrance to a world of limitless potential and the best jobs to work from home.
And why not because the deal is incredible!
The charm of the digital world is the skillset. If you are a talented person just make an entry to Upwork.
But also keep in mind that Upwork is also like a working place and takes time and management strategies also. It takes time; therefore you must be prepared when joining it.
It has competition and you have to prove yourself with a complete plan of Upwork jobs.
Any special set of skills like web development, writing, graphic design and even more can be served at Upwork with incredible options. Finding steady work and clients, however, can be difficult and time-taking. 
Therefore, if you are among Upwork freelancers or remote workers who are having trouble getting job responses, all you need is some changes and an overview of what could possibly be missing.
There are some causes of poor response rates and you need to work on practical tips to increase your success.
Why you are not getting a response for Upwork jobs?
First, understand you are not alone if you have been thoroughly applying for jobs on Upwork but are discouraged by insufficient or zero responses. When your efforts are ignored, it can be discouraging and make you wonder what you are doing incorrectly. It can also make you think that Upwork is not working for you while others are getting successful.
You often spend many hours creating the ideal job proposals on Upwork to show your talent and creativity but rarely get any feedback, and your inbox is still empty.
Even a lot of time with an amazing portfolio, you are not getting attention for Upwork jobs.
Take a breath because this is a part of the process and you are on a journey.
Now if you quit on this bare minimum, how come you enjoy the beautiful destination.
Thus, here are the important elements that might affect the outcome of your job application on Upwork and you get the desirable results.
Improving Your Upwork Profile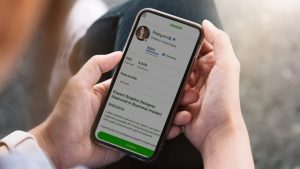 Jobs on Upwork are like people who visit your Profile which is like a showroom.
For Client's responses and securing freelancing remote jobs, improving your Upwork profile is important. If your Upwork profile is your online Showroom, then your qualifications, background, skills, experiences, and certificates are your products. Therefore, offer a captivating overview to draw in clients.
Spend time and make efforts to perfect your Upwork profile for the best jobs to work from home or any opportunity you want.
Make sure it highlights your greatest work, reflects your experience, and provides a compelling introduction to you as a freelancer. It's bossy to improve your Upwork profile if you want to be noticeable in the competition.
Your profile will tell people about you a lot. It is simple. Just look at you even, when you go to purchase a product or look for it online, your eyes go for a well-represented and appealing product.
It caught your sight with how it looks and well describes what it contains. How frustrating you feel when you stay there for a light year just to find what a product gives.
The same goes for your Upwork profile and jobs on Upwork.
So, if you are set to improve your profile for freelancing remote jobs or some opportunities here you go.
Use a professional profile photo that accurately represents your personality and level of competence. Do not use candid or group shots. It is Upwork where people are interested in professionalism and skills, not in fashion or looks.
Also, it must be a titanic of a strong and to-the-point introduction of Upwork jobs that highlights your qualifications, areas of expertise, and unique selling points. Don't write essays and long paragraphs of pointless things. Make it little but impactful to get desirable freelancing remote jobs.
Mention your price offer briefly and obviously. Also, to increase the visibility of your services in searches, use terms connected to them like keywords.
Include a section in your portfolio showing your best work for Upwork jobs. Select a range of examples that show off your knowledge and abilities in various fields.
Make sure your portfolio pieces are both aesthetically pleasing and properly labeled. It must not be like a fashion show and also not something boring or mixed up.
For all the remote workers and freelancers, Always keep this fact on top that people don't have time to read your profile for hours, so place everything obviously.
Choose specialties and abilities that are relevant to your skill. Top the abilities that are in demand in your niche and be specific. This helps clients who make skill-based searches to locate you.
 Include any relatable degrees, work experience, or certificates you have in your profile to get the best jobs to work from home or freelancing remote jobs. This supports your reputation and shows that you are dedicated to your professional progress.
This is important and proven. Request evaluations and testimonials from your former customers on your Upwork profile. Positive customer reviews can greatly increase your trustworthiness and draw in new customers.
On your profile, make your availability and methods of contact clear. By doing so, you are giving good notes for customers to understand when and how to contact you.
Update your profile frequently to keep it current and relevant like adding new skills, updating your portfolio, and improving your overview.
 Making good First Impression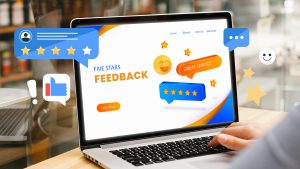 When your profile game is strong, focus on a good first impression!
 What is a proposal?
On Upwork, a proposal is a written message or pitch that freelancers give to clients to show they are interested in working on a specific job or jobs on Upwork. Freelancers have this chance to present their abilities, qualifications, and suitability for the job in an effort to persuade the client to hire them.
Therefore, your proposal is your opportunity to make a good first impression and differentiate yourself from the competitors freelancing remote jobs.
Let us drive deep to know what to do for Upwork jobs,
Be neat, and clear, and highlight the special contribution you can make as remote workers. To prove your experience, give relevant instances and give specific numbers for your previous accomplishments.
Like this,
"As an experienced content writer, I have assisted numerous companies in increasing their website traffic by 50% in just three months by creating interesting, SEO-optimized pieces. I would like to use my abilities to produce engaging material that benefits your company."
Just like your Upwork profile acts as your digital resume and presents you to potential clients for the best jobs to work from home, well-written and personalized proposals also act as a digital ladder to reach clients.
Modify your proposal to the exact task requirements and show that you are aware of the client's requirements. Explain in detail how your qualifications for the Upwork jobs and experience make you a good fit for it. To project a professional image, use proper grammar, spelling, and formatting. Professionalism is the key here. Don't make it look like written by a toddler for Upwork jobs.
Another important thing, a strong first impression is based on responsiveness. Respond as soon as possible to client communications or invitations to show that you are reliable and attentive.
Be respectful and professional in your contact, and answer any queries or worries the customer might have. Patience is the key, try to answer for the minute details even.
Understanding the job criteria and perspective of the Client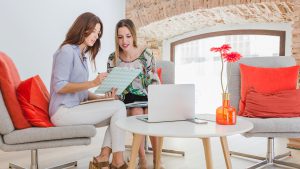 Jobs on Upwork are not the same. Every single has a requirement. It must not be like you read graphic designing written and went for it. Read what it requires and what exactly the client wants it like.
It is important to figure out the requirements for the project, jobs on Upwork, and the client's point of view on Upwork.
Here is the catch.
Start by carefully reading the Upwork jobs description. Pay close attention to the requirements, deliverables, and any special instructions or customer preferences that are mentioned in the project.  Note them clearly.
If it is available, look at the client's Upwork profile. Learn about their experience, past activities, and reviews from other remote workers or contractors they have collaborated with. This helps you get an understanding of their professionalism, expectations, and working style as remote workers.
Ask the customer if you have any questions or need any additional explanation regarding the job requirements.
Your interest must be sincere for Upwork jobs. If you understand what the client wants and says, it would be super easy for you to show your unique abilities and expertise for the project.
Having knowledge helps you have a prosperous freelancing career on the site. Not understanding clients and their needs is a common error made by remote workers. Take the effort to understand a project and explain how you can bring value.
Determine the difficulties, issues, or pain spots that clients are experiencing. This can involve flaws in their existing ways, working inefficiencies, or cost details for Upwork jobs. This way you can provide clients with particular solutions that specifically address their demands by being aware of their problems.

What are the pain points?
Pain points are particular issues, difficulties, or problems that people or organizations meet. They represent the regions in which individuals or groups meet challenges, problems, or unmet requirements. Pain points can appear in a variety of situations, including personal life, the workplace, or certain industries.
Using Effective Communication ways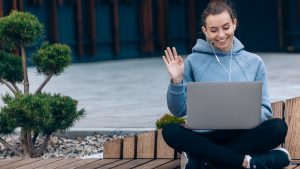 It is said right that communication is the key.
On Upwork, communication is needed for Upwork jobs or freelancing remote jobs.
Your communications must be appropriate, and timely, and show that you understand the project. Communication increases trust and gives customers confidence in your reliability.
Once you start communicating well with clients, ask them thoughtful questions, and prove dedication to their projects, you will notice a significant increase in positive responses.
It is vital to establish a relationship. The majority of communication on Upwork takes place in the written way, therefore, making it accurate, clear, and professional. Before submitting your communications, take the time to proofread and revise them.
So here is the key,
Respond quickly to any messages from clients or requests for interviews for Upwork jobs. Even if you can't respond in detail right away, allow communication and let the customer know when they can expect a better answer.
If necessary, ask clarifying questions to make sure you understand the range, deliverables, schedule, and budget for freelancing remote jobs.
You should also be clear about the deliverables, deadlines, and availability that the client can expect from you. Avoid misunderstandings.
It is a working relationship and there can be conflicts sometimes. If so, act professionally and try to come to a friendly solution. Throughout the entire conversion process, keep a respectful and helpful tone.
Good communication on Upwork helps you establish long-lasting bonds with clients. Your chances of success on the platform are increased by being concise, competent, and responsive.
Keep clear, flexible, and balanced pricing on Upwork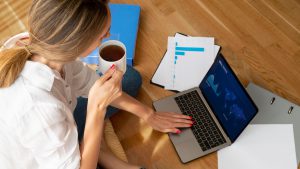 Be it Upwork jobs, freelancing remote jobs, or any other format, everyone wants to earn a lot, and why not? But first, it is important to have work or opportunity to do so.
If you have well accepted and applied the above points, you can get a good response rate, be successful and money would ultimately come.
However, be patient and consistent. When you want to earn and enjoy for the long run, why can't you wait for the long run?
It can be difficult to avoid overbidding on Upwork because it could make your offers less appealing to clients and make them less likely to hire you for Upwork jobs.
So what to do?
Conduct detailed research to learn the current prices for remote workers or freelancers in your industry who have similar skills and expertise. You can use this as a point of reference to figure out what a fair price is for your services.
Review the client-provided freelancing remote jobs and their specifications and scope in great detail. Analyze the complexity, effort level, and value you can provide. When choosing the value of your bid, take into account these criteria.
Consider your level of knowledge and experience for Upwork jobs. It is not appropriate to demand greater rates if you are just starting out or have little experience. As you get more experience and get satisfied client feedback, you can gradually raise your prices.
Think through starting out with reasonable pricing while pursuing new clients or when using Upwork. By doing this, you can build a solid reputation and collect insightful client comments and recommendations. You can change your pricing with time as you establish a solid reputation and profile.
You can also provide various pricing deals that cover a range of client demands and budgets for jobs on Upwork, or best jobs to work from home. This flexibility allows customers to select the amount of service that fits their needs and their budget while still taking their worth into account.
Why you should choose Upwork for freelancing remote jobs?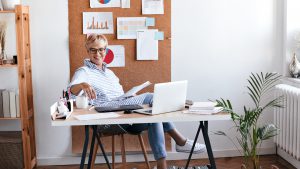 The explanation goes very simple. We always move towards things that are profitable and trusted.
Upwork Is a huge talent pool of limitless prospects and the best jobs to work from home for success as a freelancer with simple hiring procedures, and a safe payment method.
It gives you the power to find the ideal fit for your project requirements by giving you access to knowledgeable experts across the world, flexible project alternatives, and effective collaboration tools.
Upwork has
Experts with a variety of skills
Flexible project duration
Scope for both freelancers and clients
Safe payment method
Quality standards
The ending notes
Upwork jobs are not solely earning tools, but they are Continuous learning and skill development prospects in the ever-evolving freelance market. It is important for remote workers to stay current with emerging trends and technologies. Upwork has opportunities for growth also.
However, sometimes the journey needs some more hard work or changes to get responses and the person needs to make more effort.
When you start your journey on Upwork, are patient and focus on working hard just other any other working routine.
Success on Upwork requires determination and patience.
Don't let initial rejections or poor response rates demotivate you. It is wise maintaining a commitment to your objectives as remote workers while continuously improving your strategy and learning from your mistakes. If you stick with improvement, you will start to get results.
Also, each freelancer's experience of Upwork jobs is different. What functions for one person may not function for another. Try out various tactics, track your results, and make adjustments as needed. You increase your chances of getting more job answers and succeeding on Upwork by being determined, committed, and keen to learn and grow.
Success is a Take on the challenge, learning from your mistakes, and keeps improving your strategy.
It is time for your Upwork breakthrough! It's time to update your Upwork approach and grab new chances of freelancing remote jobs or the best jobs to work from home.
Upwork is a platform with limitless opportunities. You have the power to make your dreams come true if you have the appropriate attitude and strategy.
Which of the above method you will adopt to succeed?
What do you think was lacking in your profile? Do share your wonderful experience!
So go ahead and showcase your talent on Upwork by putting your best foot forward for Upwork jobs! Good luck. Your successful tale is waiting!