Are you the one always searching for vacations spots? Do you want to take a vacation but are concerned about the cost?
You don't need to compromise anymore because your desire to travel can be accomplished.
There is no second opinion that Traveling is an amazing and soul-refreshing experience, but it is so when comes to the Budget-Friendly package.  Also, vacations can turn into a nightmare when costly and leave you worrying for ages.
As luck would have it, there are many low-priced vacation destinations that are beautiful, memorable, and full of wonderful experiences, and guess what without breaking your budget.
Economical vacation destinations are all over the world with historic cities, beaches, nature, sea, and many more.
All you need to do is just go through these options and choose the best for your next trip and you will never regret it.
Here are the Budget-Friendly vacations spots just for you
Let us have a short trip to five amazing vacation spots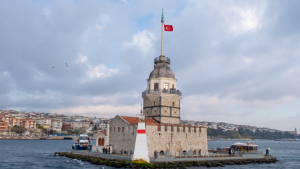 Istanbul is a beautiful Family-Friendly Turkish city, on both sides of Europe and Asia.
The city is also well-known for its delectable food, which combines Mediterranean and Middle Eastern flavors. Istanbul is a synonym for Beauty and this is a fact. But another beautiful thing is its affordability.
Istanbul is a modern and full-of-life city with a prosperous cultural landscape of tourism and millions of visitors from around the globe. This is extremely affordable, Family-Friendly particularly if you stay in budget hotels and eat at local restaurants.
Istanbul has several budget-friendly hostels and lodgings. Also, staying in less-visited regions can also help you save money.
This place has a variety of street food sellers and local eating places where you can find delicious and reasonably priced meals. Simit, doner kebab, and stuffed mussels are some of the most famous street foods. Istanbul has an extensive public transportation system that includes buses, trams, and metros that are less costly than taxis.
You can explore many free attractions in Istanbul, including the Blue Mosque, the Basilica Cistern, and numerous parks and gardens.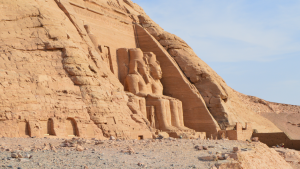 No doubt Egypt is a historic and enigmatic place, but also it is a win on a win for Budget travelers. You would be amazed at how inexpensive it is to explore tourism spots and vacations location in Egypt. Without spending a treasure, you can have a genuinely amazing experience here.
Egyptian cuisine usually is less expensive than international cuisine, and there is a wide range of delicious, affordable, and diverse choices.
There is an abundance of street food vendors, particularly in Cairo that offers amazing vegetarian and vegan choices.
Generally, Egypt is a low-cost beautiful place.  Prepare with wise decisions during your visit and Keep in mind that some tourist attractions and activities can be costly, so do your homework and budget accordingly.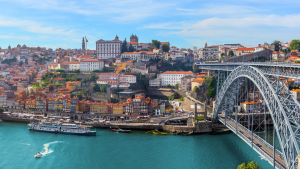 Portugal is, for the most part, a very Budget-Friendly vacations location. Food and lodging are all inexpensive, especially when compared to other EU countries. As long as you are not treated at overpriced tourist restaurants, you will be able to save a lot of money while still having a good time.
Portugal has a range of low-cost Family-Friendly accommodation choices, including hostels, guesthouses, and budget hotels.
Portugal is well-known for its tasty food, which includes fresh seafood, grilled meats, and traditional dishes. A delicious meal at a local restaurant can be a fair price, and street food is also an excellent budget-friendly choice.
Look for free admission places like some museums offer free admission. Avoid taxis as they are expensive, instead use the subway or bus system to get around.
Portugal has an extensive public transit network, including buses, trains, and trams, all of which are inexpensive and convenient. You are able to go around using public means of transportation. This way you will be enjoying yourself with a good budget.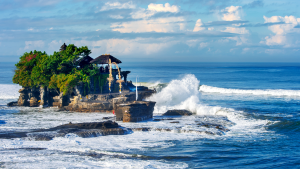 Bali is a very Budget-Friendly, Family-Friendly, and affordable location. You can easily visit there because, despite its popularity in tourism, Bali remains surprisingly affordable. All you need to do is to make good research. Bali is well-known for its stunning beaches, lush scenery, and distinct culture.
If we talk about accommodation, there are many inexpensive accommodations available, ranging from guesthouses to villas.
One can enjoy several inexpensive activities, like hiking Mount Batur, surfing in Kuta, exploring the markets and temples of Ubud, and relaxing on the island's beautiful beaches. Plus, food offers are also in range depending upon what you are going for and treating yourself with.
Bali is a wonderful vacations location for budget-conscious travelers who want to experience a unique and exotic culture because of its affordability and natural beauty.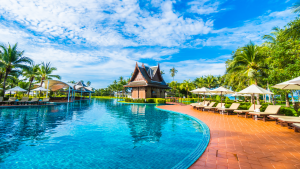 Thailand is another popular and Budget-Friendly tourist destination. It is a name heard by a lot and for good cause. Thailand has something for everyone, with its beautiful beaches, vibrant culture, tourism spots, and delicious food.
Thailand has a wide variety of Budget-Friendly accommodation choices, from budget hostels to mid-range hotels. Guesthouses and small hotels are also excellent options if you want a little more comfort. Airbnb rentals are frequently available in bigger cities such as Bangkok and Chiang Mai.
With vacations spots, Food is great too because why not? Who does not want to eat on vacations? The amazing street food is one of the greatest parts of traveling in Thailand. Everything from noodle soups to grilled meats to fresh produce is available, and it is all within budget.
Compared to dining in restaurants, eating street food can save you a lot of money and is a wonderful way to experience local cuisine.
Thailand has a vast Budget-Friendly public transportation network, including buses, trains, and boats. These alternatives are typically much less expensive than taxis or private vehicles.
Thailand has many amazing attractions that are free to explore. Temples are one of the country's primary attractions, and the majority are free to the public. You can also tour public parks, markets, and beaches for free.
The end note
So this was all for Budget-Friendly Vacations spots. Travel is beautiful and a kind of break and refreshment from hectic life routines.
Travel is a journey within you.
Also, another thing to remember is travel does not have to be costly to be satisfying and memorable.  You can find budget-friendly options that allow you to explore new places and create unforgettable memories with a little planning and research.
Plus, even if you are going to a reasonable place, still, there would be costly options. So don't disturb your budget and be a part of everything that comes within your range. It is beautiful to enjoy, not just spend on over-priced options.
Which of these Budget-Friendly Vacations spots would you prefer?