K-pop idol Jeon Jungkook, the Golden Maknae of BTS known to be good at everything has rooted another remarkable milestone of the fastest Spotify one billion stream milestone. Gifted with amazing talent, Jungkook has a remarkable level of success in the worldwide music industry.
Jungkook is one of the artists that stay at the top of the entertainment world, be it music, fashion, or associated business.
Records keep being broken and milestones keep being redefined in the ever-changing world of entertainment. It is the age, when every day is something new and trending.
However, BTS members are truly nailing the industry and are becoming a must-have for the audience.
Jeon Jungkook has rocked the K-pop scene and music with the fastest-ever 1 billion Spotify streams. This amazing accomplishment, completed in just 409 days, make Jungkook a world-renowned musician.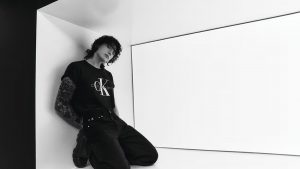 It is not the first day for Jungkook to being well-known and dominated the international music scene. Everyone knows that this is Chapter Two of BTS and now they are more on their individualities than being a group that use to stay together all the time.
Ever since that, JungKook has gained several accomplishments, particularly for his Left and Right with Charlie Puth, the FIFA World Cup song Dreamers, and his most recent Kelvin Klein campaign.
Social media, television, billboards, and whatnot were highlighting him for his unmatched aura.
What is beautiful here?
Despite all the treasures and praise, his is still so gentle, so humble and so pure.
The fame of K-pop idol Jeon Jungkook
The fame of K-pop idol Jeon Jungkook is not a unique incidence; fairly, it is a component of a bigger trend, which is his appeal on a global scale.
The extraordinary global desire of Jungkook gives rise to Korean music, cultural influences, business trends, and fan-driven globalization.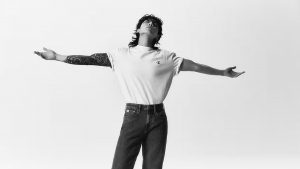 The Golden Maknae stands out as an extraordinarily talented artist with his dynamic stage presence, outstanding dance abilities, and powerful voice.
Guess what all these things are seen in his solo career as well. An important thing to note is that Jungkook has not debuted as a K-pop soloist with his album as yet but still receiving Record-breaking statistics.
His artistic vision is still anticipated by a zillion of his fans and what the future brings is still unknown.
Jungkook has accomplished incredible things in his career. BTS member Jungkook had not yet debuted as a solo artist or released any solo music, still, his numbers are insane and record-breaking. One can say this because even his soft and routine lives on Weverse have great audience engagement and response.
The ending notes
Setting a record of 1 billion streams on Spotify is something super incredible, but a normal thing for Jeon Jungkook.
South Korean entertainment industry is highly consumed by zillions of people and BTS is one of the people, highly loved and appreciated.
Particularly, Jungkook enormous popularity and support from his fans, both as a member of BTS and as a solo artist are insane. He has broken the record previously held by Lisa of BLACKPINK. Jungkook has proven his massive popularity and the support of his devoted fans by pulling off this achievement with just three songs to his credit, namely Stay Alive, Left and Right, and Dreamers.
It is also noteworthy that K-pop idol Jeon Jungkook set this record without making his solo music debut which makes it all the more impressive.
It is quite amazing that Jungkook set such a big record without making his or her formal solo music debut.
The anticipation and excitement around K-pop idol Jungkook's possible solo attempts are rooted in his success in setting records and attaining significant streaming numbers.