To all the lovers of nature come here, the wonders of the natural world are waiting for you
Nature love is something so beautiful and pure, a deep respect for creation, and a connection to the natural world that refreshes the soul, beyond the materialism of the world.
The earth, its ecosystems, landscapes, creatures, climate, and diversity are just remarkable. Away from the chaos of the world, how beautiful it is to spend a quality moment with something that does not speak, judge or manipulate, but just heals.
The forests, mountains, beaches, waters, and different natural environments have an enigma that attracts the purest people to see a feel the wonders. It is not like you go on a trip, has fun, chill, and come back. It is something beyond.
If you understand it, you are a true nature lover who craves endless beauty.
The lovers of nature love to immerse in the natural glory of the world. Countless locations around the world leave you in admiration for amazing landscapes, diverse wildlife, or a feeling of calmness that can only be found in nature.
Let us all enjoy getting disconnecting from the internet world and spending time in nature.
Some of the Wonders of the natural world
The love of nature always makes a person spend time in places that have the beauty of the world. Here are some of the beautiful places that are known to be naturally beautiful
Pakistan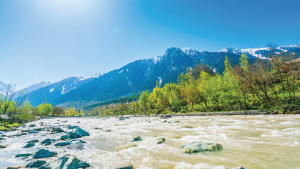 Pakistan, the beautiful, beautiful Pakistan. Known to be the home of remarkable natural beauty, Pakistan attracts zillions of tourists annually.
Pakistan has a rich natural heritage and many places that are popular with nature lovers. Pakistan is home to some of the world's highest mountains, and a diverse variety of ecosystems including deserts, forests, wetlands, and coastal areas.
This place is diverse in beauty and you will get all forms of natural things to refresh your soul.
If we talk about the most particular region that is highly desirable for lovers of nature, it is the Northern region of Pakistan. It is not wrong to say that this region is heaven for people. The breathtaking mountain scenery of the Karakoram, Himalayan, and Hindu Kush Mountain ranges, with numerous lakes, glaciers, and valleys is such a beautiful combination.
Popular tourist destinations in the area include Naran, Hunza, Skardu, and Gilgit.
Pakistan is one of the Wonders of the natural world that one can easily enjoy within a budget.  Also, Coastal areas have many beautiful beaches and coastal areas such as Karachi, Gwadar, and Ormara.
The Wildlife reserves of Pakistan have numerous wonders and national parks where tourists can see a wide variety of flora and fauna.
Pakistan is a country full of well-known natural wonders and its beauty cannot be overlooked.
The beauty of nature keeps lovers of nature longing and the nature of Pakistan is a rare treasure, a wonderland beyond comparison.
South Africa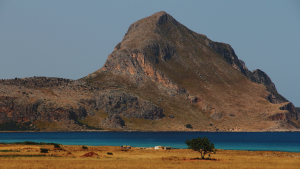 South Africa is one of the best countries to explore and enjoy if you enjoy nature. This place is love and all you need is to be there. You can Begin your adventure in Cape Town by exploring the city's many hiking paths. Ride the beautiful nature and see the magic of refreshment.
South Africa is a paradise for lovers of nature with well-known and breathtaking natural beauty. It has a diverse range of habitats, including coastal areas, savannas, grasslands, forests, deserts, wetlands, and mountains.
On your trip, you can Head up to the Drakensberg Mountains to see Africa's highest waterfall or plan your journey around spring to see Namaqualand's endless fields of wildflowers.
The Garden Route is one of the best road trips in the nation. It will transport you past some of South Africa's most spectacular scenery and up close and personal with the country's diverse flora and fauna.
Your soul will be satisfied with the Wonders of the natural world, beautiful weather, incredible beaches, abundant wildlife, well-known delicious and reasonably priced cuisine, and breathtaking scenery everywhere you go.
South Africa has several popular natural attractions that draw visitors from all over the globe.
Kruger National Park which is one of the world's most popular wildlife reserves, The Garden and The Drakensberg Mountains are the prominent sites.
South Africa is a dream, with a plethora of natural wonders to discover and appreciate.
Hawaii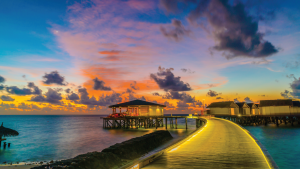 Well-known Hawaii with endless beauty is a naturalist's dream and weakness. Hawaii's islands are famous for their gorgeous beaches, lush rainforests, rugged mountains, and breathtaking waterfalls.
The islands' unique ecosystem has developed over millions of years, resulting in a diverse range of plant and animal species found nowhere else on the planet. It is also a famous tourist destination and a yearly zillion of tourist visit and enjoys it.
Hawaii is one of the most attractive tropical destinations in the world, overflowing with rich culture, history, and breathtaking natural beauty. People want to spend as much time as possible on the shore.
Numerous state and national parks in Hawaii, including well-known Haleakala National Park, Hawaii Volcanoes National Park, and Waimea Canyon State Park allow tourists to experience the natural beauty of the islands up close.
Hiking through verdant rainforests, swimming in crystal clear waters, watching whales and dolphins play in the ocean, and exploring stunning volcanic landscapes are all options for visitors.
Hawaii is a good location for lovers of nature because it is a stunning tropical holiday destination, unlike any other in the world. There is something for everyone to appreciate, from its gorgeous white sandy beaches to its majestic mountains and steep valleys to its city life.
Hawaii is the love of nature and tourists can have the best moments of life here.
New Zealand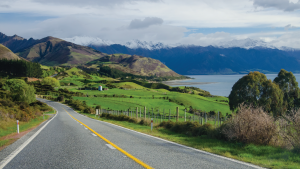 You will find several Wonders of the natural world in New Zealand Because of its stunning landscapes and varied wildlife. New Zealand is often referred to as a paradise full of natural landscapes.
Numerous national parks and nature reserves dot the country, allowing tourists to experience everything from rugged mountains and glaciers to lush rainforests and perfect beaches.
Furthermore, New Zealand is renowned for its unique wildlife Wonders of the natural world, which include the flightless kiwi bird, the tuatara (a dinosaur-era reptile), and the playful Hector's dolphin, the world's smallest and rarest dolphin. Other iconic New Zealand animals include the endangered kakapo parrot, the yellow-eyed penguin, and the fur seal.
Hiking, skiing, surfing, kayaking, and bungee jumping are just a few of the well-known outdoor activities available in the country's varied landscapes. Milford Sound, Mount Cook National Park, Abel Tasman National Park, and Tongariro National Park are among the most famous outdoor destinations in New Zealand.
New Zealand is also renowned for its unique geothermal features, such as Rotorua's geysers and hot springs and the Tongariro Alpine Crossing's dramatic volcanic landscapes.
New Zealand is unique and primitive with endless beauty. A staggering 80% of the plant life and 70% of the animal life is distinct to New Zealand.
There is a whole world to discover in New Zealand and people will see a diversity of natural elements there. It will certainly be the best time you spend exploring the love of nature.
Japan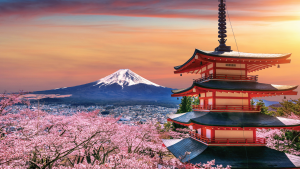 Whether it is about breathtaking natural attractions, unique wildlife, or exploration, Japan stands out with well-known and endless beauty.
It might sound absurd to say Japan is a nature lover place because it is frequently associated with its bustling cities and cutting-edge technology. Well, that image has its own prominence, the country is also home to many beautiful natural sites that draw visitors from all over the world.
With its diverse landscapes, breathtaking natural scenery, and distinct wildlife, Japan is surrounded by a gorgeous coastline and covered in mountains and forests. Japan has many natural marvels to see, from drift ice in Hokkaido to mangrove forests in Okinawa, and from the magnificent Mount Fuji to the splendid Takachiho gorge.
Japan has numerous Wonders of the natural world that includes national parks and nature areas, including the iconic Mount Fuji, Japan's highest peak, and a UNESCO World Heritage Site. The picturesque lakes and mountains of the Japanese Alps, the dramatic coastal scenery of the Izu Peninsula, and the stunning cherry blossoms that bloom each spring with endless beauty are also famous natural sights in Japan.
The distinct climate and topography of Japan have resulted in a diverse range of flora and fauna. Visitors can see a variety of animals in Japan, including the Japanese macaque also known as the snow monkey, the Hokkaido brown bear, and the Japanese crane.
Japan is also well-known for its beautiful cherry blossom trees, which bloom in the spring and draw millions of tourists from all over the world.
Hiking, skiing, snowboarding, and surfing are among the famous outdoor activities in Japan. The country's many hot springs (onsen) are also popular tourist attractions, offering tourists the opportunity to rest and unwind in natural hot springs surrounded by beautiful scenery.
The end note
The Wonders of the natural world and the love of nature are miraculous things amidst the chaos of the world. Get some time and refresh your soul because it is also important.
Which of the Wonders of the natural world do you love the most?